Grab Hire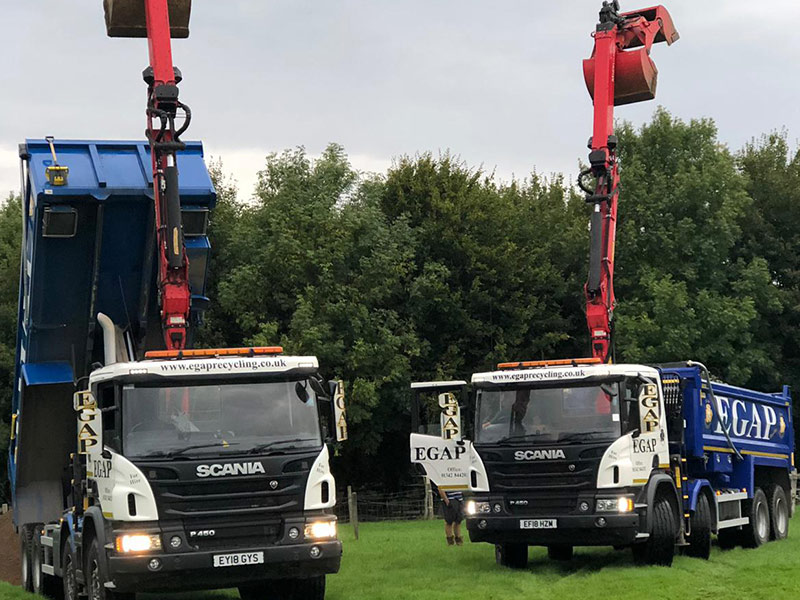 We operate a fleet of 5 grab lorries driven by competent and professional drivers. We cover a very wide area and are based near Gatwick. Our grab lorries collect inert materials (soil and stone) and carry up to 16tonne of material making them the perfect option for clearing jobs which are too big for a skip. The grab can reach up to 6 metres and load from the passenger's side.
Skip Hire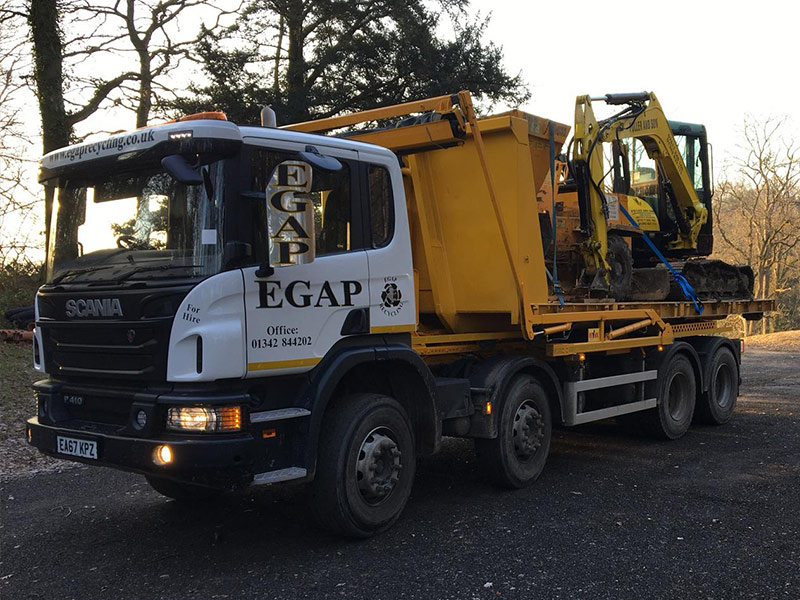 Our modern fleet of skip lorries are fitted with a GPS satnav that allows us to remain reliable and efficient. Our operations team are in constant contact with the skip lorries and are able to track them to the minute. We run 2 18 ton vehicles, 1 12 ton vehicle and what separates us from most is the transit sized skip-loader vehicle which means there's no job to small.
Rollonoff Hire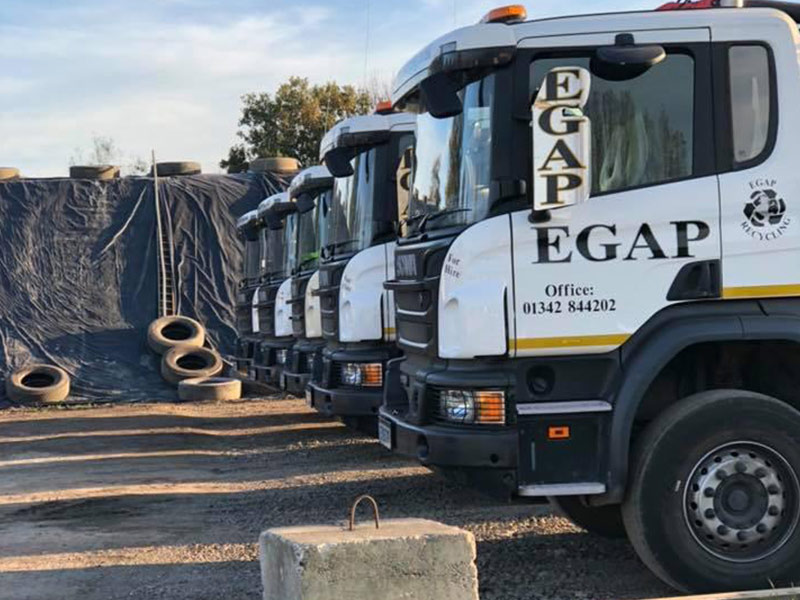 With our rollonoff hire we provide 15, 20, 35 and 40 cubic yard containers. The smaller containers (15's, 20's) can be used for heavy materials from demolition projects. Our bigger containers (35's, 40's) are more suited to high volume projects, removing waste in bulk, ideal for contractors. These bins are charged by weight.
Materials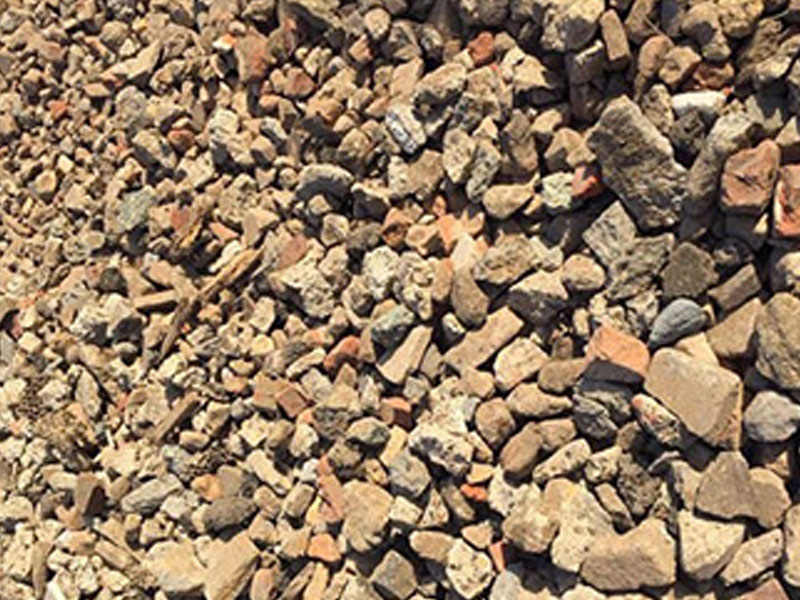 The materials we use and supply at EGAP are of the highest quality. Whether you require small or large quantities, we can deliver your specified supply. This can be delivered on grab lorries, tippers, and even in some cases in skips. We deliver aggregates such as Type 1, we have our own certificated versions of recycled type 1 and recycled type 2. We also deliver various grades of soil.
Waste Recycling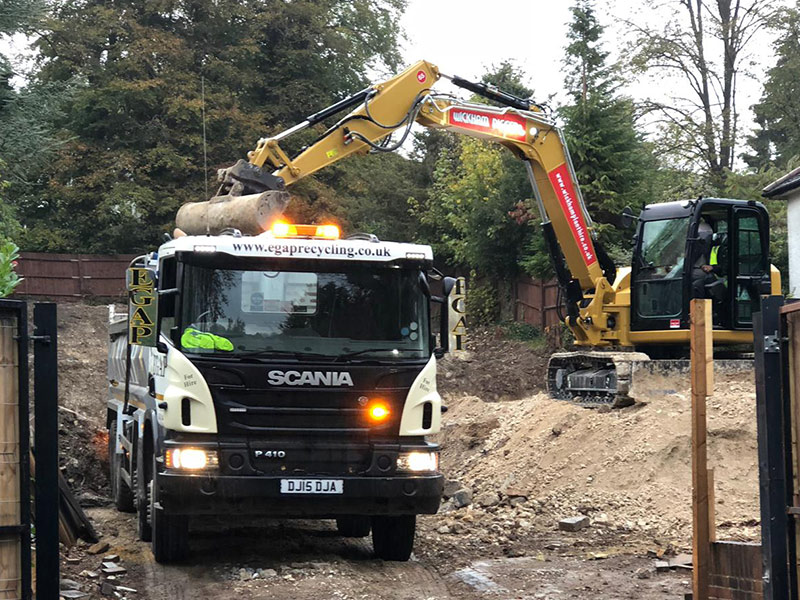 We take pride in the fact that our actions and work ethics make a difference. This isn't just about the global picture of protecting our planet, it's also about helping you with the ins and outs of your everyday processes and providing you with required support for your projects.
Contact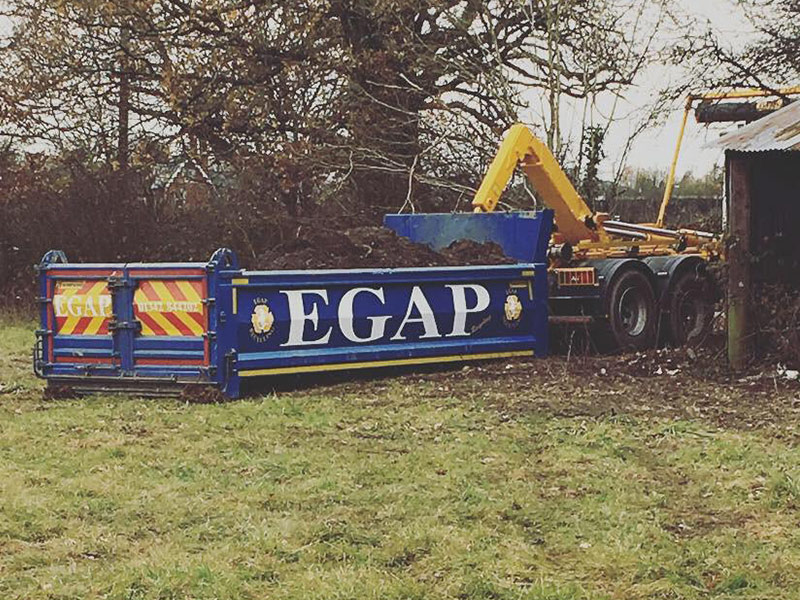 Do you require one of the services listed? Get in touch with us to discuss your specifications for the job and we'll do our best to help.
01342 844202
kieran@egaprecycling.co.uk